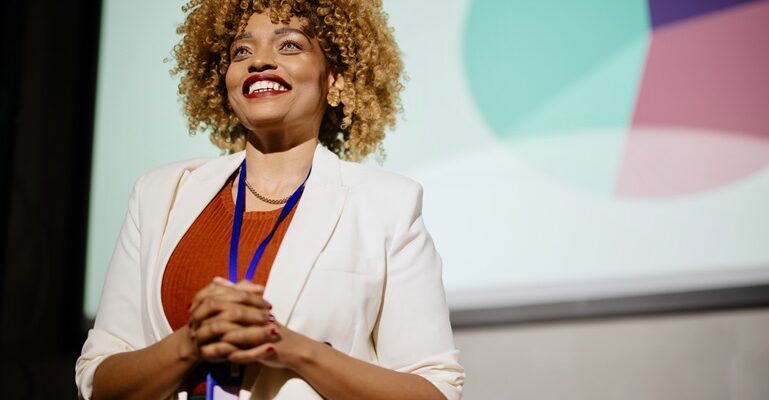 Working in education is a popular career choice and one that enables you to have a positive, direct impact on the world around you. Due to this, it is also a career which is very rewarding on a personal level and delivers superb job satisfaction. The sheer variety of roles to move into within education also makes it attractive and the wide range of educational leadership positions are a very good illustration of this.
These roles allow you to work at higher levels within the industry in order to offer the best learning outcomes to students. They are also focused on working with colleagues and stakeholders to drive institutions in a positive direction. So, how do you get into these kinds of roles to begin with?
How do you move into educational leadership positions?
Leadership roles within education are undoubtedly critical for driving the sector forward and maintaining high standards within it. This can be seen in healthcare education where leaders develop departmental goals or higher education where leaders develop academically challenging curriculums.  If you plan to advance down this career path, gaining the relevant qualifications is the best way to go about it.
Enrolling in one of the online Ed.D. programs from a reputable institution such as Rockhurst University is a good option for future educational leaders who need to gain advanced subject knowledge first. Offering the flexibility of online study combined with academic excellence, students learn how to use innovation in education to guide the next generation of students. This program also offers the option to specialize in higher education, health care education, K-12 leadership or organizational leadership.
While gaining the relevant qualifications to thrive in this role is crucial, it is also important to think about what skills are needed for it and what responsibilities it may entail. This is key because it helps ensure that you move into this career fully aware of what may be required of you and that you can be confident that it's something you will enjoy.
Educational leadership roles require specific skills
Just as you need certain qualifications to work in educational leadership positions, you also need several relevant skills to help you succeed. These skills will not only help you interact with students more effectively in your role, but also with colleagues, stakeholders and parents as well. Refining these key skills also helps ensure you'll have the right attributes to carve out a successful career in this niche.
The following skills are commonly required for this type of job:
Leadership
This may sound a little obvious, but finding out how to build strong leadership skills is key to working at this level within education. As you will be involved in managing people and motivating them to perform to their best abilities, you must be able to lead well. This not only means treating people fairly and with integrity but also requires setting the standards of professional behavior for them to follow.
For teaching students directly as part of this role, leadership skills can help to inspire pupils to gain better grades and get all they can from their education. They can also be useful in terms of gaining the respect of the students you teach and being able to manage classes effectively.
Strategic decision making
One very important skill required for any education leader is the ability to think strategically. This is something which is also required in leadership roles across all sectors in business.
In simple terms, strategic decision making involves being able to review where your department or educational institution is currently and then developing a strategy to get it to where it needs to be in the future. In addition, it is crucial to not only have the ability to draw up a strategy for future success but to also be able to implement it properly.
Combining these two things means that you can set the direction for others to follow and know how to put this into practice. The best leaders in the sector can create a clear vision for the long term but also provide easy to understand plans for colleagues to follow.
Communication
As in any leadership role, it is also vital for senior figures within education to have excellent communication skills. This should include both verbal and written communication skills that can be applied across any channel you may use to communicate.
In the modern educational sector for example, leaders may need to e-mail a new HR procedure out to staff, urgently get some key details from a tutor via video call or write a disciplinary letter to a student. It is critical that leaders can communicate across channels like this clearly, concisely and in a professional manner.
By developing excellent communication skills, senior figures in this industry are able to pass information on in a way that is understood easily and does not cause offense.
Emotional intelligence
Whether you call it emotional intelligence, people skills or interpersonal skills, this quality is very important for educational leaders. It underpins many of the positive traits shown by people in these positions and is worth developing if you plan to follow this career path.
Emotional intelligence helps you to feel empathy for others when interacting with them and show compassion towards them. It can also help you understand how best to approach any given situation in order to generate the best outcome for all concerned.
As leaders in education will be required to manage people and deal with students and families, being able to interact with them effectively is essential. When it comes to teaching students directly in class, emotional intelligence can help you get the best from each one and understand how best to engage with each pupil in order to unlock their potential.
Active listening
We have already mentioned communication as being a key skill for educational leaders, but being able to pass information on in a way which is easily understood is only half the battle! It is also very important for people in these roles to be excellent listeners and practice active listening.
Active listening refers to focusing all your attention on what the other person is saying and not being distracted by what you want to say next or reacting emotionally to their comments. By doing this, you are able to truly hear what their points are and respond to them with more insight.
Listening properly also makes people feel you value what they are saying and have time for them. Whether it is talking to a student about how their course is going or chatting with a colleague about plans for next semester, actively listening provides fresh perspectives to mull over and helps to get people on-side.
Organization
Any position in education which involves leading will be busy. There will always be lots of messages to reply to, lots of meetings to attend and a long list of things to get through each day. This makes the role fast-moving, challenging and exciting, which are all reasons that many people choose to move into it.
To avoid becoming overwhelmed by the scale of leadership jobs in the sector though, outstanding organizational skills are a must. With so much to get through each day, leaders in this field must be able to manage their time effectively and prioritize key tasks.
Being able to organize your time well also means you hit key deadlines for reports, avoid missing meetings you should be at and generally work in a less frantic way. Luckily, there are lots of ways to stay organized as a senior educational figure, including digital calendars, paper diaries and more.
Adaptability
The digital transformation in education demonstrates just how fast things can change in the sector. Online courses are now becoming very popular as a way to gain new qualifications and made a positive impact on how people learn.
This makes it critical for leadership figures within education to be adaptable. This ensures that they are able to react to the latest trends shaping the industry and incorporate them into their own educational facility plans.
One very positive effect of this is that their institution or department is not left behind and keeps pace with others in the sector. In addition, adapting to change in the industry means leaders are able to offer a better learning experience to students. This can be in the form of new ways to study or new tools or tech to use in their classes.
Being adaptable is also useful when thinking about the impact it can have outside of the student experience. Leaders who are open to change are better able to react to situations that may arise within their facility and deal with them in the best way possible. This could mean adapting to manage a new set of federal guidelines around government aid for university departments or looking at changing how people work in response to new demands in this area.
IT skills
When considering how to build a successful career, there are many tips and hacks you can use to help. In the modern education sector, developing strong IT skills is good advice for any aspiring leaders. As in business, tech has become central to how professionals in education work and this means leaders must be able to use it effectively themselves.
While this does not mean knowing every niche app or platform which emerges, it is worth getting to know the most common technology and IT tools you will use in this position. This could be anything from video conferencing platforms such as Zoom to having good e-mail skills or knowing how to use IT packages such as Canva to produce content for classes.
Certain responsibilities that are common among educational leaders
The above sets out some of the core skills which anyone looking to work as a leader in education will require. It can also be helpful to think about the most common responsibilities this kind of role may include. This will ensure you have a firm grasp of what working in this field entails and that you find the most common tasks involved enjoyable.
Below are some of the responsibilities you may have in this type of position:
Teaching
Although leaders in the sector work at a higher level than standard teachers, this doesn't mean teaching is something which is forgotten about altogether. If you are working as an educator already in a setting such as healthcare, K-12 or higher education, then it is common to continue with your teaching duties.
As you may imagine, this requires you to combine the work you already did as an educator with some of the extra responsibilities shown below. In many cases though, your teaching workload will be decreased to give you more time for these additional duties.
Continuing with your teaching responsibilities can actually help with your leadership work because it keeps you in touch with what students want and what they are thinking in terms of their overall experience.
Curriculum development
This is often one of the central parts of any leadership position within education. When you consider that people in these positions spend a lot of time not only maintaining high levels of academic excellence within their institutions but also improving them, this is not a shock.
The main focus of curriculum development is reviewing the current curriculum for courses already offered and looking at where it could be enhanced or built upon. This may require taking out parts of the curriculum which are outdated, adding in new subjects altogether or simply updating the current curriculum content.
Educational leaders may also look at the demand for programs their facility does not currently offer and develop curriculums to rectify this. This would enable their department or institution to offer a new course which students are interested in that is based on the content they have developed.
Staff recruitment and management
Although education leaders might not have sole responsibility for staff recruitment, as that role is likely to belong to an HR manager, people in leadership roles typically have some involvement with it. If a new member of staff was being recruited for a specific department for example, it is common for the departmental director to help review suitable candidates and/or sit in on interviews.
This is sensible because it means education leaders can offer their professional expertise during the process and ensure they are happy with the candidate moving into their department. As an education leader, management of staff can also be a common responsibility to take on. This may require you to become a source of pastoral care for someone on your team or offer professional guidance for a new colleague in your department.
Of course, these roles may also have added responsibilities around student engagement. People working at this level in education are often called upon to conduct disciplinary meetings with students or provide pastoral care to pupils in their department.
Research-based work
Research is key within the entire education sector and it plays a part in most leadership positions. Engaging in research-based work helps leaders understand the modern education sector. Being able to gain this kind of deep insight is key for giving people in these roles fresh perspectives on how to advance their department or proactively plan for changes within the entire institution.
Research projects can also boost the academic reputation of where leaders work and make their own resume more attractive. People in leadership positions within an educational setting who regularly participate in research can also be valuable in attracting students to study there. With this in mind, it is common for research-based work to not only be included among the responsibilities that education leaders have but also for people in these positions to be given time to engage in research.
Policy development
In addition to developing the academic curriculum at a school or university, leaders in the industry also have a big part to play in policy development. This can often be limited to in-house policies and result in their input helping to shape internal policies for staff or students. A member of the leadership team at a high school for example may be involved with developing a policy on student behavior or the structure of the school day.
Helping to guide educational policies is also something leadership figures may do on a wider scale. They may be invited to attend policy meetings on a state or federal level that shape future guidelines drawn up in certain educational areas. This makes policy development a crucial responsibility for leaders in this field.
Working as an educational leader: Core skills and common responsibilities
There is no doubt that educational leaders are central to the academic excellence this sector offers and its continued success moving forward. For these reasons, it is crucial that the industry always has a good supply of outstanding leaders to make this possible. If you plan to move into this kind of position, it is worthwhile to not only know the core skills you need but also the most common responsibilities it includes.