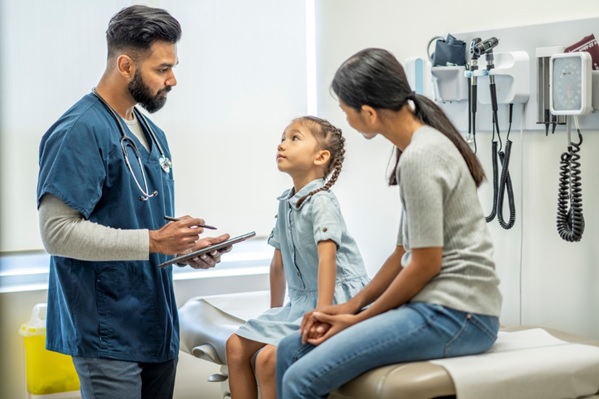 In the ever-evolving landscape of healthcare, nurses have been consistently recognized as the backbone of the industry. Their dedication to patient care and their ability to adapt to new challenges make them an invaluable asset. While becoming a registered nurse (RN) is a remarkable achievement in itself, pursuing a specialization as a family nurse practitioner (FNP) can elevate a nurse's career to new heights.
This article explores how specializing as an FNP provides nurses with a diverse range of opportunities, equipping them with advanced skills, autonomy and the potential to make a substantial impact in the healthcare ecosystem.
Becoming a family nurse practitioner
First, let's explore the journey of how to become a family nurse practitioner and embark on specializing in primary care and advanced practice. Pursuing this rewarding career path opens up numerous opportunities for nurses to make a profound impact on patient care and healthcare outcomes. From acquiring the necessary education and experience to gaining practical insights, becoming an FNP involves a dedicated pursuit of excellence. Institutions such as Carson-Newman University offer accredited online Master of Science in Nursing – Family Nurse Practitioner (MSN-FNP) programs, providing a flexible and convenient pathway for aspiring FNPs.
The program is taught by experienced faculty who are active practitioners in their communities, ensuring that students gain practical insights and relevant knowledge to thrive as holistic FNPs. Upon graduation, MSN-FNP graduates are well-prepared to define their future as confident and compassionate healthcare providers, ready to make a meaningful difference in the lives of their patients.
Advantages of becoming a family nurse practitioner
A diverse scope of practice
The most significant advantage of becoming an FNP is the extensive scope of practice it offers. FNPs possess a unique blend of clinical expertise that enables them to provide comprehensive primary healthcare services across the lifespan. From newborns to the elderly, FNPs diagnose and treat acute and chronic conditions, prescribe medications, order diagnostic tests, and offer preventive care and health education. This versatility allows FNPs to work in various healthcare settings, such as clinics, hospitals, schools and community health centers, expanding their opportunities significantly.
Advanced clinical knowledge and skills
Pursuing a specialization as an FNP requires additional education and training beyond that of a standard registered nurse. FNPs typically hold a master's or doctoral degree in nursing, equipping them with advanced clinical knowledge and skills. This elevated level of education prepares them to take on more complex cases, make critical decisions and serve as primary healthcare providers. The expertise gained as an FNP makes them highly valuable assets to healthcare teams, paving the way for leadership positions in various healthcare settings.
Autonomy and independence
FNPs often work with a higher degree of autonomy compared to other nursing roles. In many states and countries, they can diagnose and treat patients independently without constant supervision from physicians. This level of independence fosters strong patient-provider relationships and empowers FNPs to make autonomous decisions regarding patient care. With the freedom to practice independently, FNPs can choose to open their clinics or join private practices, allowing them to shape their career paths according to their interests and goals.
Addressing the primary care provider shortage
The healthcare industry is grappling with a shortage of primary care providers, particularly in underserved rural and urban areas. FNPs can play a crucial role in bridging this gap, as they are well-equipped to provide primary care services in a wide range of settings. By specializing as FNPs, nurses can contribute to improving access to healthcare services and make a significant impact on the overall health and wellbeing of communities.
In-demand specialty areas
As healthcare systems recognize the value of FNPs in addressing the primary care provider shortage, the demand for these specialized nurses continues to grow. Furthermore, FNPs can choose to focus on specific specialty areas, tailoring their careers to align with their passions and interests.
Specializing in areas such as pediatrics, geriatrics, women's health or mental health allows FNPs to position themselves as sought-after experts in their chosen fields, expanding their opportunities in both clinical and non-clinical settings.
Research and education opportunities
Becoming an FNP can also lead to exciting research and education opportunities. FNPs can engage in research studies to contribute to evidence-based practice and advance healthcare knowledge. Additionally, many FNPs find fulfillment in teaching and mentoring future generations of healthcare professionals, whether through academic institutions or healthcare training programs. These educational roles not only offer a sense of fulfillment but also contribute to the growth and development of the healthcare workforce.
Collaborative teamwork
While FNPs can practice independently, they also have the opportunity to work collaboratively with interdisciplinary healthcare teams. Collaborative teamwork allows FNPs to learn from other healthcare professionals, share expertise and provide holistic care to patients. This aspect of the profession enhances networking opportunities, making it easier for FNPs to explore various career paths and find new opportunities within the healthcare ecosystem.
Advancements in telehealth and virtual care
The advent of telehealth and virtual care has revolutionized the way that healthcare is delivered. FNPs' advanced clinical knowledge and ability to work independently make them well-suited for telehealth roles. They can provide virtual consultations, monitor patients remotely, and offer telemedicine services to expand their reach and impact. Embracing this technology opens up new opportunities for FNPs to connect with patients globally and work in innovative healthcare settings.
Conclusion
Choosing to specialize as an FNP opens up a world of opportunities in the healthcare field. With a diverse scope of practice, advanced clinical skills and the ability to work independently, FNPs play a vital role in addressing the evolving healthcare needs of communities. Their in-demand expertise, combined with the opportunity to focus on specific specialty areas, allows them to shape their careers in a way that aligns with their passions and interests.