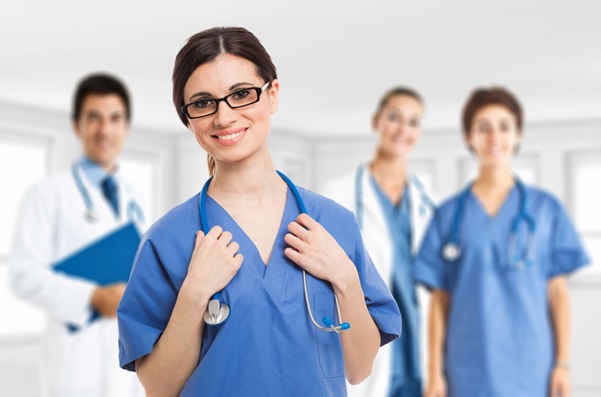 There are various paths into the nursing profession, some of which will provide you with a qualification sooner than others. In general, you'll need a combination of experience and academic success to move into management or leadership roles. Wherever you plan to end up, most nurses begin their career by enrolling on a Hospital-Based Diploma Nurse, a Licensed Practical Nurse or a Licensed Vocational Nurse program. These one to three-year courses provide plenty of practical experience in general healthcare, but you'll only take the National Council Licensure Examination for Registered Nurses on the diploma. Moreover, credits from this course can be put towards a degree in nursing.
Associate Degree in Nursing
Taking between 15months and two years to finish, the Associate Degree in Nursing (ADN) focuses on technical training. You may have to take a few classes before enrolling so that a college can be sure that you'll succeed in the program. Once you pass the National Council Licensure Examination, you'll gain your nursing license. This qualifies you to educate, support and treat patients.
Bachelor of Science in Nursing
People who are prepared to devote more time to their studies can take a Bachelor of Science in Nursing (BSN) on campus or online. This course is considered the more advanced firstdegree option and will ensure that you have better career prospects and a higher salary after graduation. The program lasts around four years, full-time, and allows nurses to advance their knowledge of working in various healthcare settings. Most BSNs will offer students clinical experience. During this residency, you'll become more comfortable in a decision-making role. The practical work, coupled with demanding academic study, means that the BSN is a challenging course.
Master of Science Nursing degree
Amaster's course is taken after a first degree. Students can choose a program from a selection of nursing disciplines. Your specialism could be adult health, women's health, pediatric health orneonatal health. Alternatively, choose the Nurse Educator route if you have an interest in teaching new nurses. Most Master of Science Nursing (MSN) courses take one year to complete full-time or up to four years part-time.
DNP and PhD programs
A Doctor of Nursing Practice and a PhD in Nursing are both terminal qualifications, the highest academic achievements you can work for in the nursing profession. The DNP is practice-based, while on the PhD, you'll be involved in research-focused work. Doctorate courses represent a massive undertaking, but at Wilkes U it's possible to study remotely, so you can remain at work. Wilkes canprovide information on financial aid packages and itscourses are accredited by the Middle States Commission on Higher Education (MSCHE) and the Commission on Collegiate Nursing Education (CCNE). The additional hours of study are worthwhile if you want to work in leadership and academic positions. As a DNP, your work will often be based in a healthcare facility, while PhD students often choose roles in education, scientific inquiry and research. As a doctorate graduate, you'll be at the forefront of improving patient care and contribute to the advancement of nursing science for years to come.